Tomkins, Sean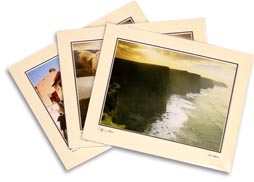 Sean Tomkins has been exhibiting his photographs of Ireland with us for some years now... but this is the first time that his photographs have been individually catalogued and made available to purchase on TheKennyGallery.ie.
Sean is a self-taught photographer and uses his native Galway as inspiration for his wonderful images. There are many prints of his much loved Connemara and Counties Mayo, Clare and Kerry, and he uses the changing light and dramatic landscapes to create such diverse images.
Sean has been a long-time member of the Galway Camera Club and has won many competitions and awards.
These beautifully finished photographs are mounted/matted, titled and signed by the photographer and individually packaged in cellophane.