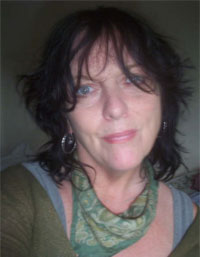 Fiona Joyce
Fiona Joyce was born in Westport and lived there and in Castlebar until 1962, when her family moved to Dublin.
She has been painting since childhood. She studied occupational therapy and art at night classes. She moved to Co. Galway in 1979, and lived in Headford until 1988, during which time she painted as a hobby. She moved to Germany and there began painting professionally.
She has spent as much time as possible in her native Co. Mayo, and draws much of her inspiration from there. She also regularly travels in Connemara and Co. Sligo looking for subject matter for her paintings.
Has travelled extensively over past 10 years living in France for two years, working in the Languedoc region and Brittany. Is presently living in the U.K but spends a lot of time in the west of Ireland.