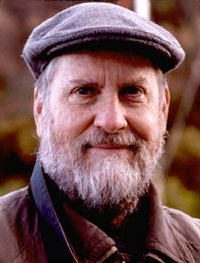 Barrie Maguire
"I am a painter (of Ireland and the Irish), an illustrator and writer. I have authored and/or illustrated several humour books, including The 77 Habits of Highly Ineffective People, Custody of Dad, and Golf Dirty Tricks.
My editorial illustrations are syndicated across the U.S. and Canada from my home in the little borough of Narberth, Pa., near Philadelphia.
By the way, I am not the Barry McGuire who sang Eve of Destruction. Neither am I McGwire who hit 70 home runs or the Barry who hit 73.
My essays on family matters and other burning issues have appeared in newspapers and magazines... and the opinions of the Burro of Narberth appear sporadically on the Narberth train station bulletin board."
Barrie McGuire
Group Exhibitions:
The Kenny Gallery, Middle Street, Galway
Gallery 44, 44 MacCurtain St., Cork, Ireland
The Plough & the Stars, 2nd and Chestnut St., PA
Salon des Amis, 2321 Yellow Springs Rd., Malvern, PA