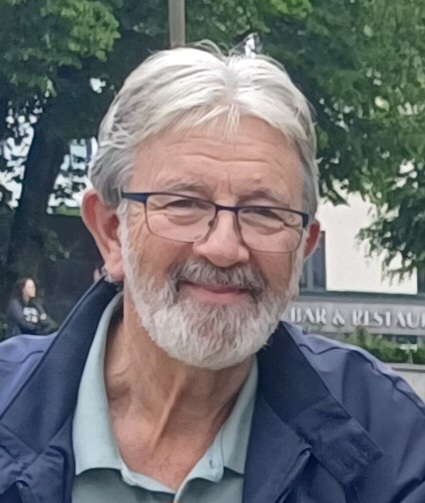 Paddy Richardson
Paddy originally comes from Moycullen, Co Galway but has been living in Co Limerick for many years. He started painting in the early eighties and attended Art courses (mainly figurative drawing) in Limerick City, over the years.But his style which in many respects could be considered to be semi abstract, is self taught and has evolved over time.
His favourite themes would include Street scenes, Traditional music sessions and Galway Hookers amongst others.
In his paintings of musicians he seeks to capture and distil the essence of the music. In other paintings (For example, Horse racing) he tries, by use of paint to get the feeling of movement and power associated with the running beasts.
In Limerick City and County he finds many interesting places to paint. But he also visits Galway on a regular basis, where a trip down Shop Street or Quay Street can fire his imagination and get the enthusiasm going for a new painting.
For many years he was a member of "Limerick Arts Society" and exhibited in group summer and winter exhibitions .The venues for those exhibitions included AIB, O'Connell Street; City Hall; and The Hunt Museum, all in Limerick. In later years he joined the "Market Artists" They held a very successful continuous exhibition in "Market House" Limerick where his paintings were in great demand.
He has had successful solo exhibitions as well in, The First Active Building Society, Limerick City, Hanrattys Hotel and a joint exhibition with another artist in the County Library, Dooradoyle, Limerick.